Image courtesy: Threatpost
There are two words that may make your back cold – ransomware and phishing. What if we say that in the first half of 2021 the ransomware was the main threat? Trend Micro scientists issued a frightening study on the same subject.
Ransomware trends
More than 7.3 million ransomware attacks occurred in the first half of the year.
Banking has seen a rise in ransomware assaults of 1318 percent year on year.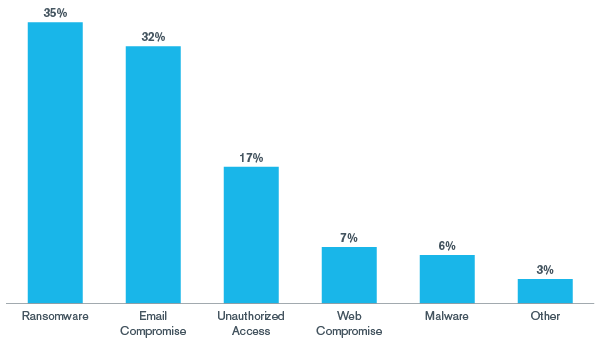 Assaults by Ransomware have changed and their qualities distinguish them from ordinary ransomware attacks. Instead of basic encryption, this includes data exfiltration, RaaS models, online partnerships, dual extinction and APT targeting. In addition, current ransomware players have resorted to three times DDoS assaults and a four times higher ransom rate.\
The Report also states
As COVID-19 provided threats to actors with more attack surfaces and possibilities, BEC assaults saw a 4 percent increase.
The most widely identified malware, WannaCry and web shells were the cryptomizers.
About 160 malicious applications were identified, with 54 percent of the harmful apps associated with COVID-19 frauds.
Tip of the iceberg
Experts think all information grazes the top of the iceberg since several victims do not report instances publicly while ransomware is increasing. Furthermore, Ragnar Locker and Grief groups of ransomware threatened to disclose data from victims when contacting law enforcement authorities or data recovery agencies. This will further dissuade victims of ransomware occurrences.
Stay safe
Unfortunately, no such thing as 100% cyber incidents is safe. Luckily, however, state of the art cyber security solutions can protect companies from ransomware threats and help effectively to defend them. Cybercrime is continuing to evolve and ransomware is currently in vogue. Stay secure. Stay secure.